Tarpaper Recycling is among the first in the world to have systematically established a recycling process for roofing felt waste. There is a great environmental benefit in being able to offer waste producers the disposal of roofing felt waste for recycling.
Tarpaper Recycling ApS was established in 2006 with the aim of recycling roofing felt waste.
Tarpaper Recycling is owned by NKR Gruppen. In 2009 NKR Gruppen was granted 1 mill. EUR from the EU in order to develop its business and project for recycling of roofing felt waste.The recycling model was patented in 2006 and is owned by Tarpaper Recycling ApS.
Tarpaper Recycling has a clear vision for the future. The company wishes to minimize the environmental impacts of construction waste by recycling of roofing felt waste from refurbishings, demolitions, recycling stations and production waste.
The patented process of recycled roofing felt waste provides a reduction of CO2 emissions compared to production of asphalt without the use of recycled bitumen.
The following vision is formalized:
"Tarpaper Recycling wishes to market an environmental disposal and recycling of roofing felt waste. Tarpaper Recycling has a clear goal to become the preferred partner by continously developing and using the newest technologies and recycling processes".
ENVISO GROUP has a background in the environmental, recycling and demolition industry where the group has successfully initiated and developed new business opportunities for sustainable companies, such as Gypsum Recycling A/S. This company was formed in 2001 and collected, processed and sold approx. 100.000 tons of gypsum. The company is represented in 7 countries and in 2007 Gypsum Recycling A/S was rewarded a Cleantech price in Denmark. Tarpaper Recycling and the innovative recycling concept therefore forms part of a strong company history of green and profitable waste solutions.
Tarpaper Recycling has a unique product and business model which has successfully been implemented in several countries. Tarpaper Recycling has won a number of awards for their concept. See some of them below.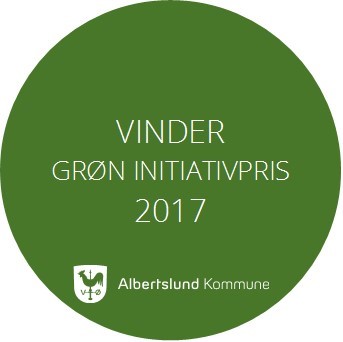 Tarpaper Recycling won the "Green Initiative Award 2017" from Albertslund Municipality

Tarpaper Recycling is nominated for a "Green Awards" for their EU Life-Environment project

Tarpaper Recycling was nominated among 3 companies for the Øresund Direct Business Award 2016.

Tarpaper Recycling received the Swedish "Det Stora Innovationspriset" by Professionel Demolering in 2012.

Tarpaper Recycling won an award for "Best EU Life-Environment Project" in 2012.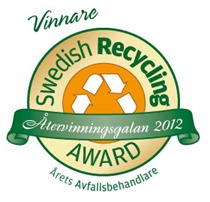 Tarpaper Recycling won a Swedish award for "Årets Avfallsbehandlare" in 2012
If you have any questions or want to know more about us, you are welcome to contact us today. Together we discuss your questions.